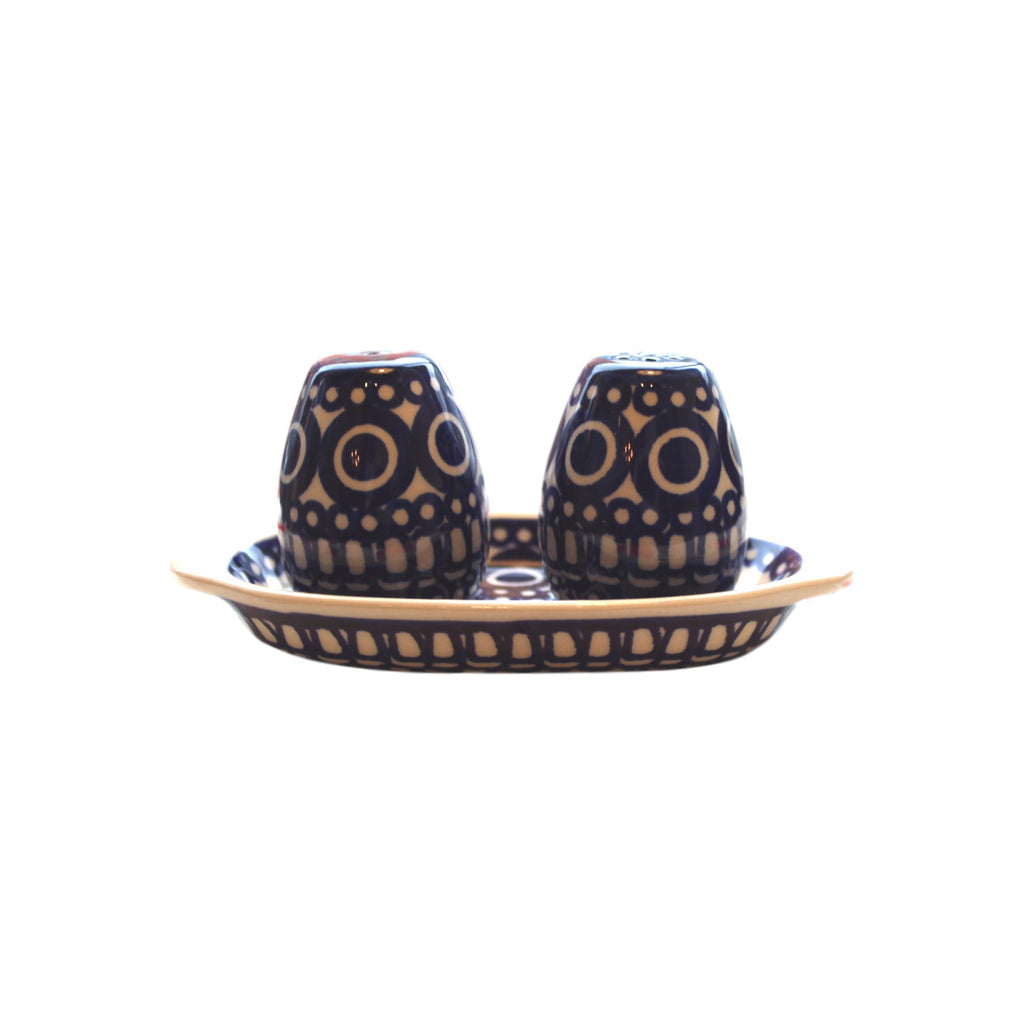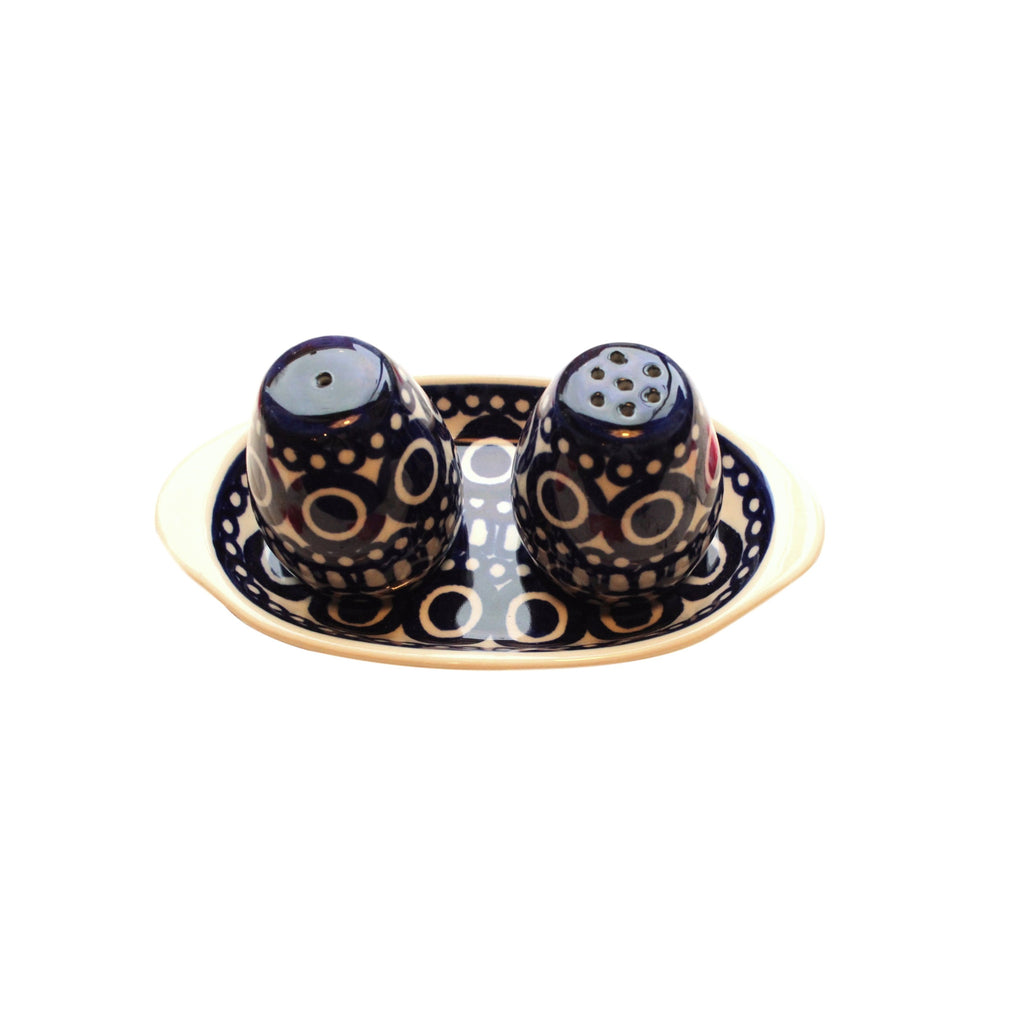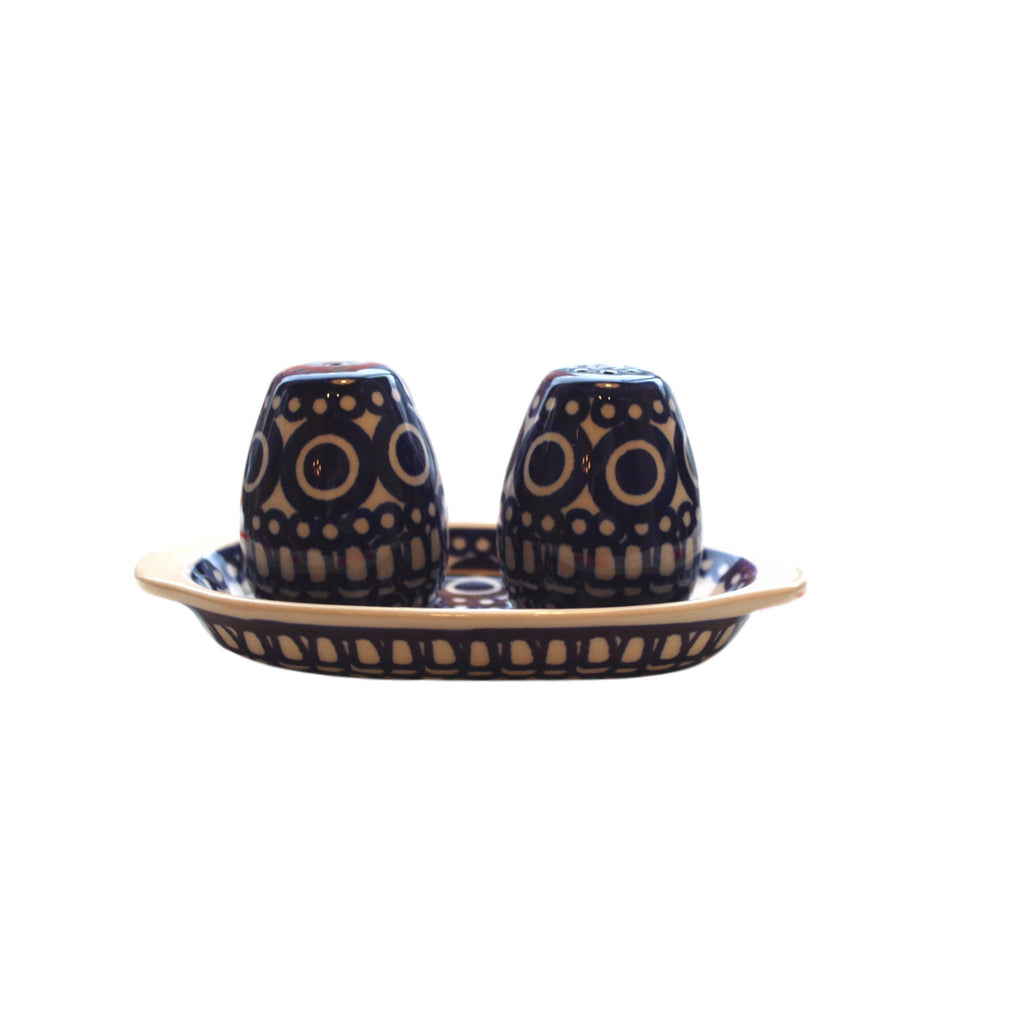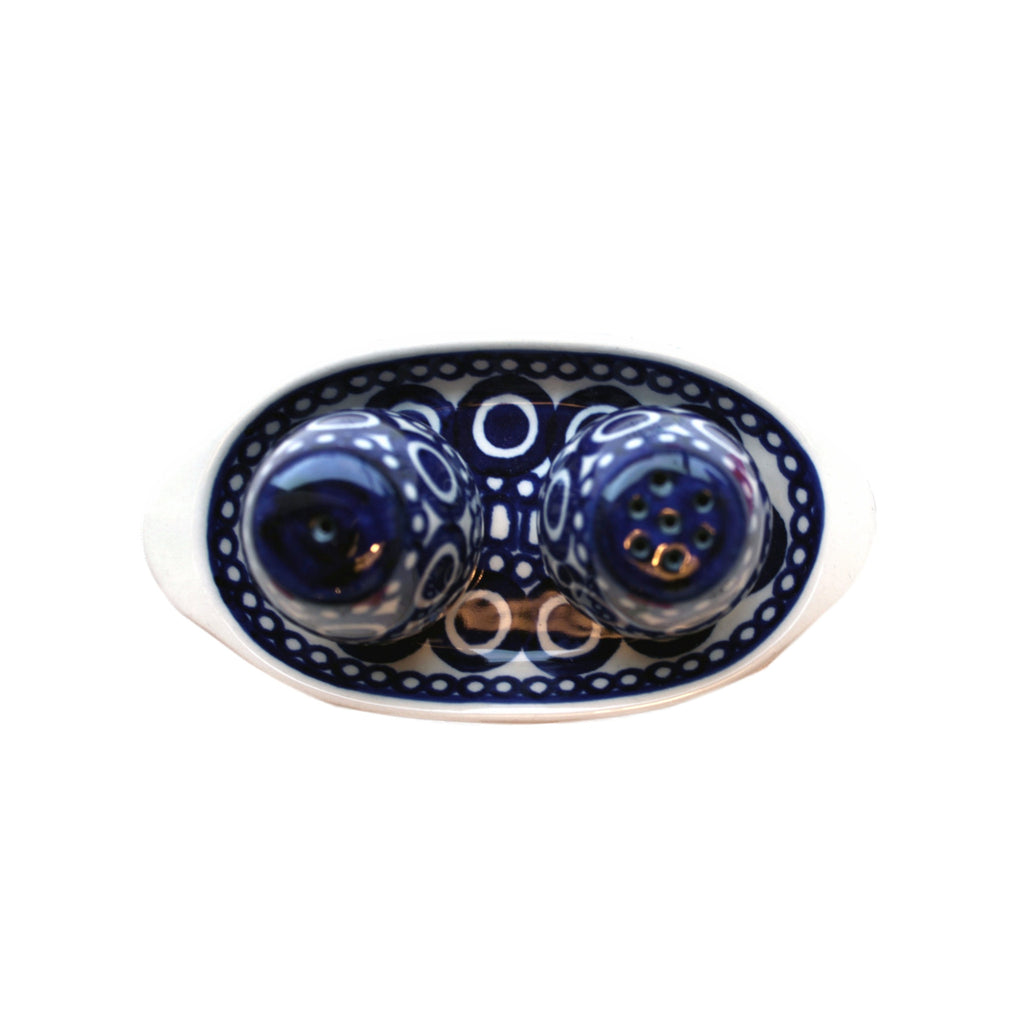 $ 38.00
$ 0.00
Circles - Salt&Pepper Set
Circles is a design that traces it's roots to the mid 19th century in Polish Pottery patterns. Classic circular patterns with repeating lines, dots and scales were achieved with the introduction of a new glazing technique that allowed a longer work time with the paints.
Traditional blue and white, these classic Polish Pottery Patterns mix well with any of our more elaborate florals or geometrics. Allow your creativity to explore the endless combinations of patterns and colors, creating a table-scape uniquely your own.
Adorable little egg shaped salt and peppers on their own tray, perfect for the hostess or table accessory.
Dimensions: 
Cleans Easily
Dishwasher Safe
FDA Approved, Lead & Cadmium Free
Sold Individually
Colors May Vary Due to Your Monitor