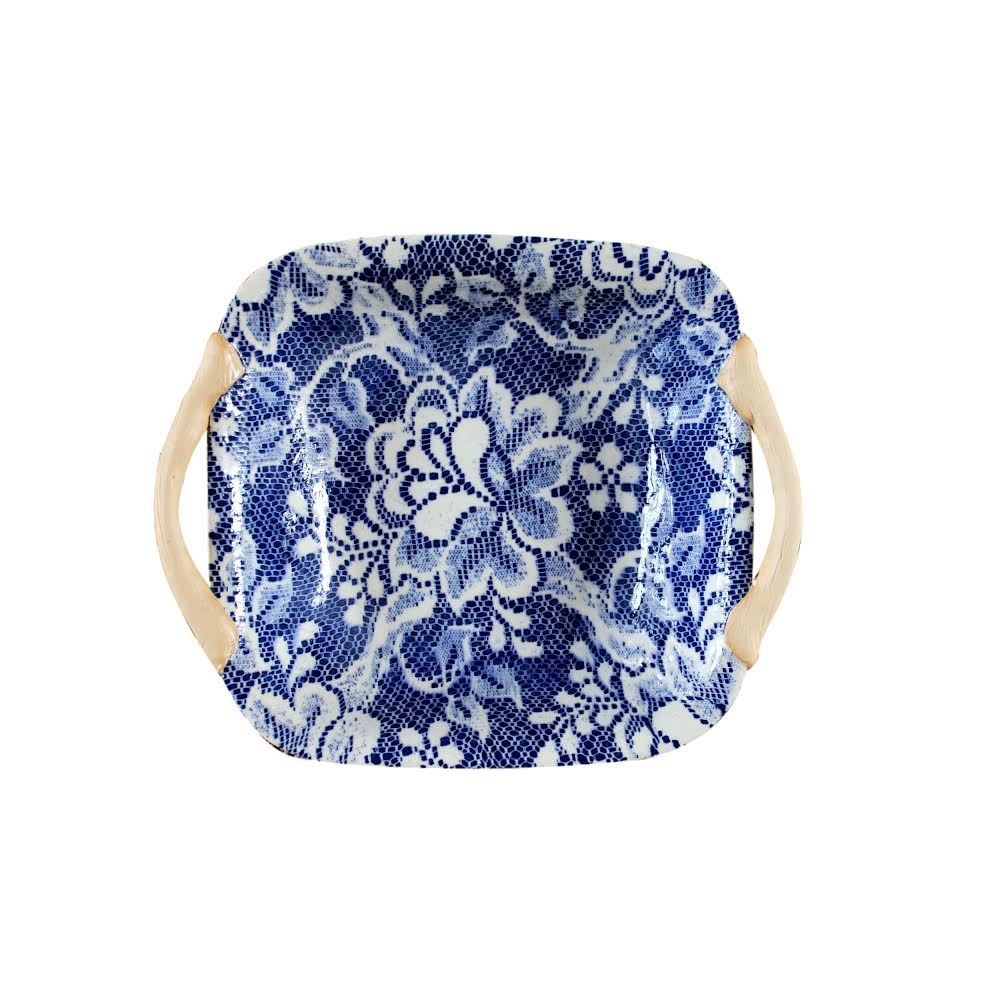 $ 142.00
$ 0.00
Square Bowl with Handles Fern Cobalt
Bringing Modern to Traditional, this stunning Square Tray has a polished patterned finish on the inside and the rustic feel of clay on the outside. Every piece of Terrafirma Pottery is handmade in New York and brings an Organic Artistry to any home. 
About:​

Terrafirma Ceramics, located in the heart of New York City, has designed and produced handmade functional American Art Pottery since its inception in 1980 by artist Ellen Evans.

Terrafirma products are made entirely by hand and kiln-fired to extremely high temperatures, giving each piece its own personality and great durability. Slight variations in color, texture and surface blushing are the natural and desired result of the hand building and high-firing process and assure each piece of its individuality.

​​Each collectible, copyrighted design is signed and dated. 
Care for your Terrafirma pieces as you would any fine china.
12" x 10"
Food safe
Dishwasher safe