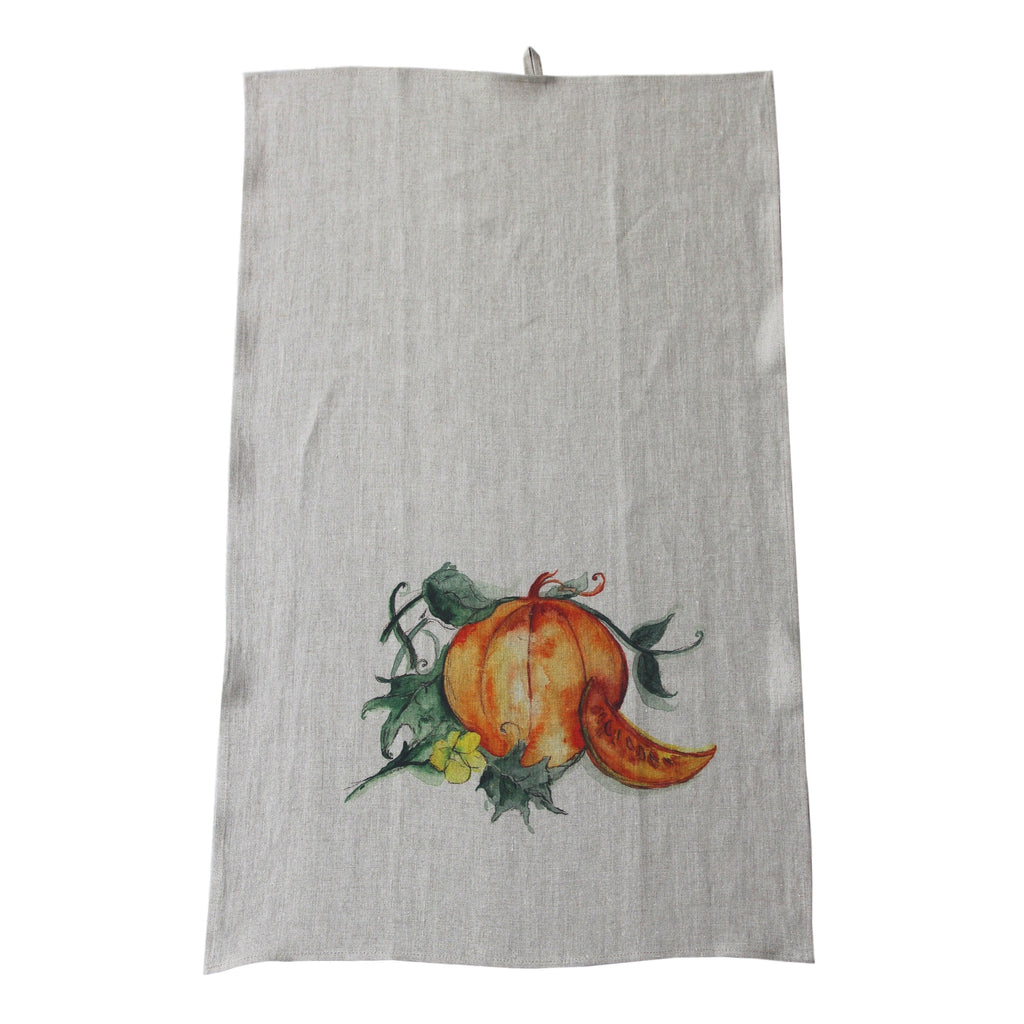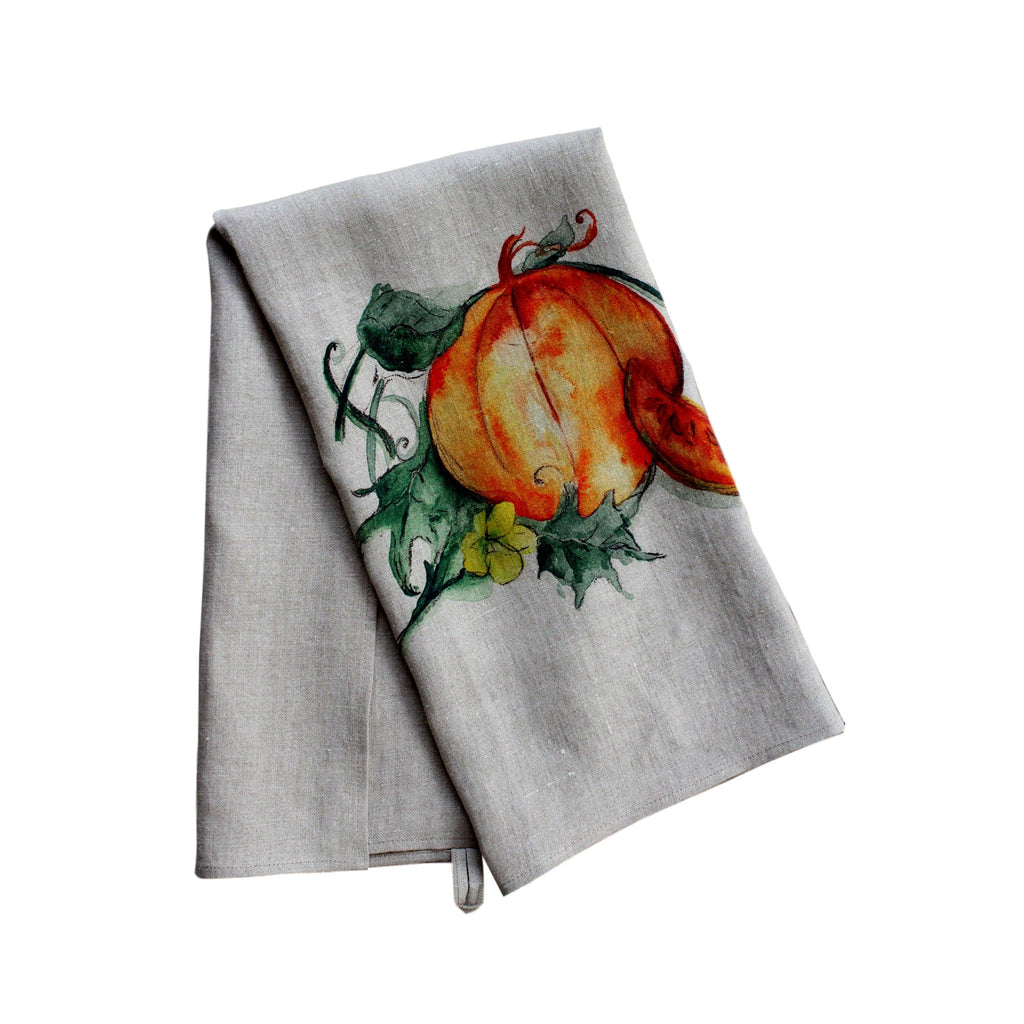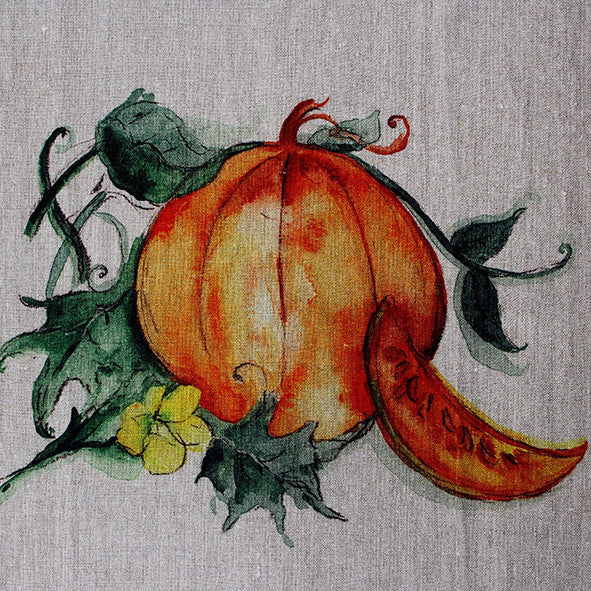 $ 21.00
$ 0.00
Teatowel Natural Soft Washed Linen with Pumpkin Print
Our teatowels are sourced from a small family owned factory in Europe.
The teatowel design is based off an artist's watercolor rendition of a pumpkin printed on Soft Washed Natural Linen. It measures approximately 18" x 31".
Care: There is no need to fuss with the linen as it is soft washed. Machine wash it in warm water, dry for 2 minutes in the dryer and hang it to finish the drying. No ironing required. 100% linen.