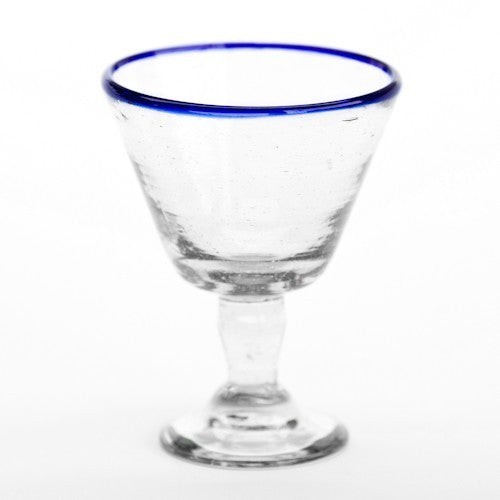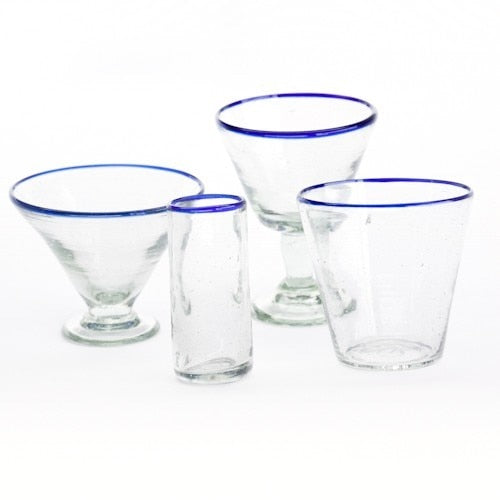 $ 62.00
$ 0.00
Wine Glass - Blue Rim - Set of 4
This hand-blown wine glass was made by skilled glass workers in Guatemala. By using recycled glass to make this product, waste was diverted from the landfill and less energy was used than required to produce new glass. 
Made in Guatemala
Made from recycled materials
Dishwasher-safe 
 Who made this product? The cooperative, COPAVIC, formed in 1976 when seventeen artisans came together and reopened a former glass factory in Cantel, Guatemala. 
Why is it ethical? These artisans crush and then melt down broken discarded glass and hand blow the molten fragments into fresh recycled pieces. Not only does COPAVIC protect and renew their environment with recycled glass, they revitalized their community with living wages, insurance, and skills that continue to serve artisans beyond COPAVIC's kiln-lined walls.